August 2017 - Bussmann, Mersen & Westcode Fuses in stock now!
Published on: 22/08/2017
Discover the extensive range of available from GD Rectifiers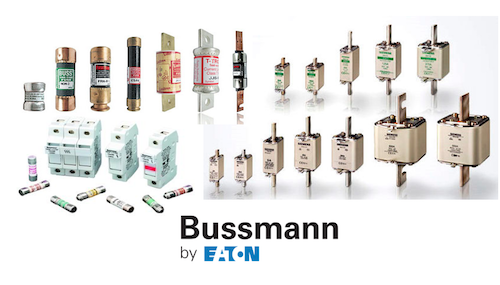 Shop from over 41,000 Bussmann fuse types
GD Rectifiers is an authorised distributor for Eaton Bussmann, one of the world's largest manufacturers of circuit protection devices which provide electrical, electronic and automotive systems for circuit overload. They offer a wide range of fuses for protecting the main supply in multi-storey buildings and industrial complexes to printed circuit boards in electronic products.
Bussmann Fuses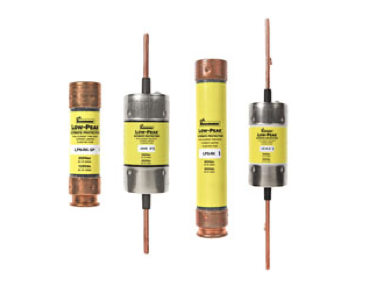 Low voltage UL Fuses
Class CC, CF, G, J, K5 and H, L, RK1, RK5 and T and plug fuses
Medium Voltage Fuses
Medium voltage fuses up to 38kv. BBU boric acid, British standard IEC, E-rated, EEI-NEMA type K& T and type H & N, fast acting, PR and R-rated fuses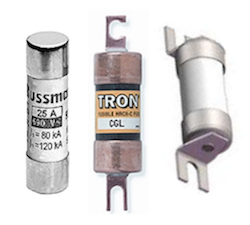 IEC & British Standard Fuses
IEC and British Standard industrial fuses: BS 88, CSA type P & D, DIN style type D & neozed, ferrule class aM gG/gL with striker, HRC form II current, HRC fuse holders, HRCI – miscellaneous type K, HRCI industrial, HRCI-J fast acting and NH HRC square body fuses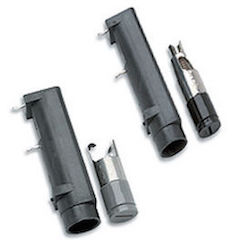 Electronic PCB & Small Dimension Fuses
Electronic and small dimension fuses: 1/4" to 1" ferrule, 1/4" x 1-1/4" ferrule, 5 x 15mm ferrule, PCB fuse holders and PCB fuseclips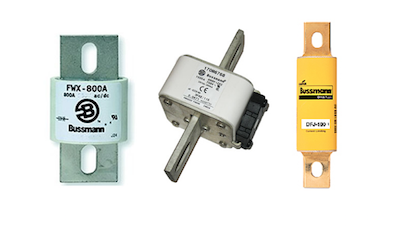 High Speed Fuses
Compact, North American, square body, BS88, DFJ drive and ferrule high speed fuses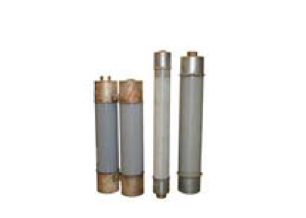 Power Fuses
Clip/hinge mount fuses and under-oil power fuses for system and asset protection
Mersen Fuses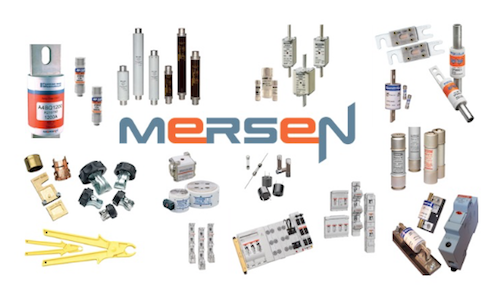 GD Rectifiers stock a large range of Mersen fuses, fusegear and fuse systems, including: low voltage IEC fuses, low voltage UL/CSA fuses, high voltage IEC fuses, medium voltage IEEE fuses, semiconductor protection fuses, miniature fuses, special purpose fuses, fuse holders, fuse bases and supports, IEC fuse switch disconnectors, busbar systems, fuse rails and fuse accessories
IXYS UK Westcode Fuses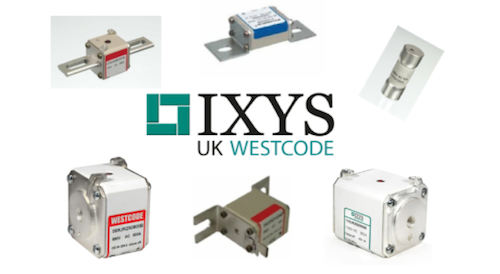 GD Rectifiers provide a wide range of Westcode fuses which offer fast-acting, ultra rapid protection against device rupture, external short circuits, destructive energy allowed through and excessive peak currents. The range includes: PSC fuses, British Standard BS 88 fuses, DIN80 standard fuses, French cylindrical fuses, associated microswitches and fuse holders.
With a focus on design engineering, GD Rectifiers work hard to understand client needs and have endless access to products around the globe from the world's leading manufacturers, making them the preferred supplier in buying electronic components.
Shop their extensive range of products online today or call: 01444 243 452 or email: .(JavaScript must be enabled to view this email address)