June 2018 - Managing Stock Allocations: 10 Tips to Prevent Long Lead Times
Published on: 21/06/2018
We share our top 10 tips to best manage your stock allocations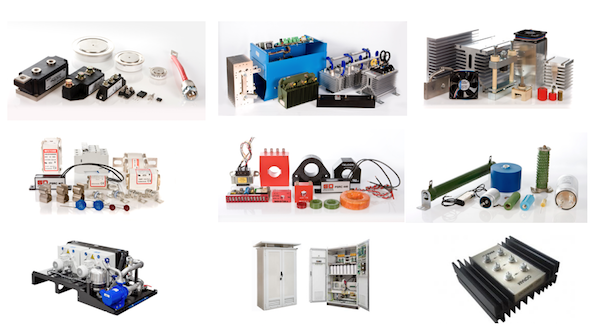 The semiconductor industry is experiencing high demand and lengthy lead times particularly due to the growing demand in hybrid and electric mobility, regenerative power generation and industrial applications.
We share our top 10 tips to managing your stock allocations in order to avoid long lead times and improve your time to market.
Before Allocation
1. Place a scheduled order
Buyers who have placed a scheduled order are always in the best position should the lead times of their components rise. If you're unable to commit to a scheduled order, you should discuss your options with your distributor. At GD Rectifiers we are committed to delivering our products to customers on time and the easiest way to do this is to put scheduled orders in place.
2. Use a distributor that maintains your inventory
Choose a distributor that holds sufficient stock and one that can provide a temporary buffer to your allocation when lead times lengthen. With over 170,000 components in stock, we are well stocked to support our customers.
3. Choose a distributor with a transparent culture
It's important to choose a distributor that will be transparent with you on all aspects of the buying model from product availability, lead times and obsolescence to last chance to buys. We work as an extension providing expert support and technical advice 24/7, working with engineers, buyers and procurement specialists industry-wide.
4. Be open and trust your distributor
The more open you are about your business, the more your distributor will understand your business model and be able to support you. Be open about your customers buying patterns, industries that affect your sales performance, new projects in the pipeline and any other factors that could affect your demand for components. It's always helpful for buyers to indicate an annual product forecast, if this isn't possible you should consider potential projects in detail and try to submit a quarterly estimate.
5. Mange your stock efficiently
Most buyers hold a buffer stock for their customers, it's crucial that this stock is managed efficiently so that stocks last. We encourage our smaller customers that are unable to hold stock at their premises to let us know so we can hold it for them at our factory which allows us to track their component usage and remind them when stock is running low or needs reordering.
During Allocation
6. Analyse demand patterns
We urge our customers to keep track of their customer's demand patterns and buying habits, sharing this information allows both the buyer and the distributor to be informed, order ready and well stocked for future requirements.
7. Extend order cover as far as possible
With long lead times likely to continue, it is crucial that buyers extend their order cover to avoid problems later in the year. Forward planning and forecasting allows buyers to provide continuous supply. If extending your order cover isn't possible, provide your distributor with as much visibility as possible so that they can help you.
8. Be realistic about the inventory you need
If you need a split delivery across two months rather than a bulk delivery in one drop let your distributor know, this will often help their supply to other customers and allow customer's production lines to keep turning.
9. Nurture your relationship
Use your distributor as an extension to your business, ask for updates on product availability and delivery, supported pricing, design registrations and product obsolescence. Streamlining your supply chain when lead times are pushed out often helps your buying power. By using one main distributor for all of your component needs, that distributor will be able to organise your inventory closely as opposed to ordering various components from various distributors. Buyers that multi-source components sometimes tend to not be considered a priority when the manufacturer is allocating stock to distributors, they will often favour those buyers who buy products in bulk from one distributor. Nurture your relationship with your distributor and in turn they will always look after you.
10. Use brokers as a last resort
Most buyers have used a broker as a last resort at least once throughout their career, and whilst most experiences can be stress-free, others are not. We encourage customers to use official distributors to ensure they buy authentic and reliable products. On some occasions using a broker at a discounted price might appear an attractive offer but if you were to experience product failures on these parts you would have to deal with the financial and reputational repercussions.
GD Rectifiers work extremely hard to support engineers and procurement specialists by providing great product data and technical expertise. We work with in-house engineering teams to provide on-going support on product designs. We also advise our customers on the best products to use on new projects and how to phase out old components with modern day alternatives.
We offer our customers the best possible price, lead time and technical support for their requirements. Engineers and procurement specialists that shop with GD Rectifiers appreciate having direct access to our engineers so we can answer any technical questions they might have.
Our comprehensive product range includes: semiconductors, circuit protection devices, heatsinks and hardware, power assemblies and controllers, passive components, magnetic transducers and wound products, traction converters and subsystems and green energy products.
As an official distributor for over 26 of the world's leading manufacturers, we are well stocked on components offering our customers competitive pricing and next day delivery. We speak to the factories daily to ensure we have real-time product information, availability and lead times which enables us to communicate these effectively to our customers.
A large number of our customers' place scheduled orders with us so long lead times do not have much of an impact on them. During times when demand is high and lead times get pushed out over 12 weeks we liaise with customers and advise them to place scheduled orders as soon as possible to avoid disruption to their component supply.
For further information on GD Rectifiers' extensive product range please click here or contact the sales team today on: 01444 243 452 or email: .(JavaScript must be enabled to view this email address).