Power Assemblies
Solid state semiconductor technology used in power assemblies provides GD Rectifiers' customers with standard and custom design solutions for most industrial power applications.

From the traditional fields such as high powered high voltage rectifiers for charging, resistance welding, plating, heating, lighting, cathodic protection, magnetic supplies, pulse power, through frequency control, variable speed drives, choppers, inverters, to modern day green energy saving applications such as, wind, solar and tidal energy.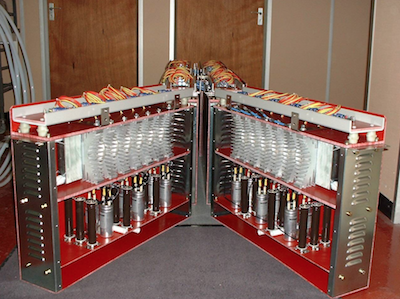 GD Rectifiers have solutions covering all popular configurations in the most extensive of power ranges.

Common applications include, AC drives, DC drives, Bridges, Regulators, Soft Start, Energy Optimisers, Telecommunications, UPS and SMPS.

View the 3 main configurations below:
Single Phase Assemblies
Three Phase Assemblies
Hexaphase Assemblies

GD Rectifiers manufactures Selenium Rectifiers and Suppressors. For more information, please click here.

GD Rectifiers also manufactures a range of High Voltage Encapsulated Diodes. For more information, please click here.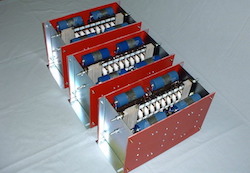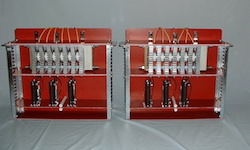 For further information on GD Rectifiers' product range please call: 01444 243 452 or email: .(JavaScript must be enabled to view this email address).
GD Rectifiers Ltd
GD Rectifiers design and manufacture Selenium and Silicon Rectifiers, Suppressors, Converters, Inverters and Regulator Products for industrial power control applications.
They are the UK's leading Distributor of power electronic components and hold extensive stock of Diodes, Thyristors, IGBTs and MOSFETs from the world's leading semiconductor manufacturers.
Further information:
You can find further information on GD Rectifiers Ltd using the following links:
Tel: 01444 243 452
Fax: 01444 870 722
Email: enquiries@gdrectifiers.co.uk